Past Projects – Glenora Gates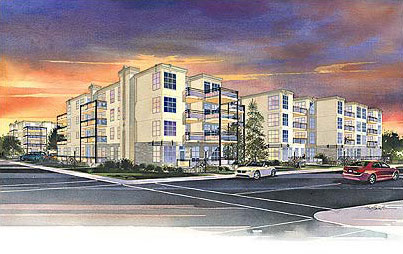 Glenora Gates – A dazzling new address located in the heart of downtown. Dramatic architecture inspired by Miami's famous Art Deco district combined with pedways to individual suites gives each residence a distinguished and unique appeal.
For the home business owner, Glenora Gates is particularly attractive, as all main floor suites qualify for home office commercial status. Professionals operating a proprietorship out of their home have their own private gated main floor entryway, along with interior design options that cater to the home business owner.
Each residence is completely self-contained with separate furnace, hot water tank and convenient in-suite laundry, giving the homeowner more control. Double wall airspace construction ensures your personal privacy, and further enhances the private home feel of Glenora Gates. All courtyard entrances are continuously video-monitored 24 hours a day, along with secure heated underground parking. Add an upgraded appliance package in every suite, generous use of windows to bring in natural light, along with cable and telephone access in most every room and you have all the ingredients necessary to pursue an active, professional lifestyle.
Designed to be an urban oasis of comfort, security and stylish living, Glenora Gates is nestled alongside the historic neighbourhood of Old Glenora. From fine dining to art galleries, the surrounding area has it all – including quick access to downtown and all four corners of the city.